** See below for installation instructions **
Cirago's Bluetooth 4.0 Mini USB Adapter is a simple solution for enabling your computer to communicate with Bluetooth devices. Featuring the latest version, Bluetooth 4.0 with Bluetooth Smart Ready, the BTA8000 can handle both the 4.0 technologies, such as low energy consumption, as well as classic Bluetooth functionalities, such as transferring files, or connecting to hands-free devices.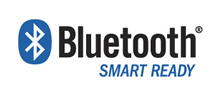 Features
Enhanced Data Rate - EDR for faster data transfer
Low Energy - Lower energy consumption
More Secure - AES Encryption for improved security
Low Latency - Connect to devices quickly
Backward Compatible - Bluetooth 1.1/1.2/2.0/3.0
82 ft. transmission range
3 times faster data transmission for up to 3.0 Mbps
Bluetooth profiles supported
Click
here
for the complete list of supported profiles.
Installation
Compatibility:
BTA8000 A6 version (no engravement): Windows 8, 7, Vista, and XP
BTA8000 A10 version ('A10' is engraved on the dongle): Windows 10, Windows 8, 7, Vista, and XP; Mac OS
Please note that only one Bluetooth device can be active at a time on a PC/laptop. If a Win/Mac PC/Laptop already has an active Bluetooth, you will need to deactivate it first before inserting a USB Bluetooth device.
Windows:
Windows 10:

Uninstall any existing Bluetooth driver (Toshiba, CSR Harmony) on your computer. Then insert the dongle and Windows 10 will automatically install its own driver.
If you upgraded to Windows 10 from a previous version of Windows, you may need to first remove the old Bluetooth driver, then plug in BTA8000 and allow Windows 10 to install its own driver.
If you installed Windows 10 from scratch, then just plug in BTA8000 and Windows 10 will automatically install its own driver.

All other Windows versions:

Install the driver that came with the dongle or click on the above 'Download' link to download the driver.
Mac:
The Bluetooth adapter does not require any driver installation for a Mac computer, as the Bluetooth stack software is already preinstalled with your operating system. The CD contains optional Bluetooth stack drivers for Windows users only.
The product is plug and play, ready to go right out of the box. There is no additional software installation process needed. All you need to do is connect the device to your computer (make sure to connect it directly to a USB port directly on your computer, do not use HUBs or USB slots on keyboards or other peripherals) and configure your Bluetooth settings manager found in the System Preferences of your Mac computer.
REVIEWS
Newstips Review: Cirago Bluetooth 4 LE adapter
Bluetooth 4.0 & LE are in many more portable devices but not so many notebook or desktop PCs so we were eager to find a retrofit & the Cirago BTA8000 is it. This is a tiny USB dongle with a companion mini-CD that installs its Motorola drivers & a "My Bluetooth" utility. Our Windows 8 system needed almost no get-acquainted period. Bottom line: the Cirago BTA8000 Bluetooth 4 LE USB adapter lets our old PC connect faster & with more devices.